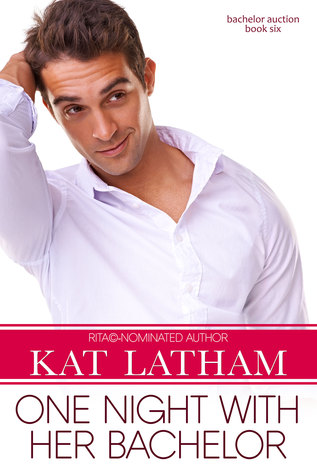 Book Blurb:
Bid on a date with this wounded warrior for an unforgettable night of adventure. Aim high—and bid higher!—because no one comes close to local hero Gabriel Morales.

Molly Dekker hates being the town charity case, but when her son Josh is seriously injured she has no choice. She lets her best friend organize a bachelor auction to help pay her massive bills and make Josh's life more comfortable. She can't bid on any of the men, but a surprise bidder gives her a gift she never expected: a date with the man who saved her son's life—the only one she's in danger of losing her heart to.

Former Air Force pararescueman Gabriel Morales made a career of flying to the rescue, until a tragic helicopter crash stole more than his livelihood. Being auctioned off like a slab of beef isn't in his recovery plan. But one look, one touch and one night unlocking Molly's pent-up passion makes him realize how badly he needs to be rescued…and how badly he wants to rescue Molly right back.

Will Molly and Gabriel's never-quit attitude have them rushing head-first into love? Or will Gabriel's secret pain stall their relationship before it can get off the ground?
Having read all of the Montana Born Bachelor Auction series, One Night With Her Bachelor is a wonderful finale to the series. Having said that, it can be read as a stand alone. All of the books in this series are happening simultaneously (which I love!), so the reader is getting different views of what is happening. There is not a lot of overlap of characters, with the exception of Lily who appears in all of the books, so you will never be lost or wondering about other story lines. I think this was a really fun way for this series to be.
In One Night With Her Bachelor, Molly just wants to feel like a woman. It's been so long. She has a lot of other hats she wears and for once is looking for something for herself. When the unthinkable happens though, she can't think of herself any more. Molly is independent and strong, and has a difficult time accepting help from anyone...but the community pulls together to help her.
Gabe is a loner, living a very reclusive life. He is suffering too - the after effects of war and death. But Molly makes him feel and he wants to help her, in his own silent way.
The attraction is definitely there, but have both had big crisis's in their lives that has taken them on unexpected paths. I really like these two characters. Kat writes a good flowing story in One Night With Her Bachelor, and I liked how the growth of their characters also allowed the relationship between them to grow. I liked that they had a bit of a history between them via Molly's brother, so they were not strangers. I think this helped move their relationship forward and made Molly and Gabe realistic. Their issues and how they deal with them make them believable. It is not an easy path for either of them, and I liked how they slowly became closer.
I also really liked the strong sense of community Kat gives in One Night With Her Bachelor - it felt like a good place to be. With some family dynamics thrown in (just like real life!) and Molly's son Josh as a strong secondary character, I really enjoyed One Night With Her Bachelor. Josh's situation is a strong part of the plot, and I liked how everything was woven together, giving the story a lot of dimension.
Emotional and at the right times entertaining, I'd recommend One Night With Her Bachelor to any romance reader.