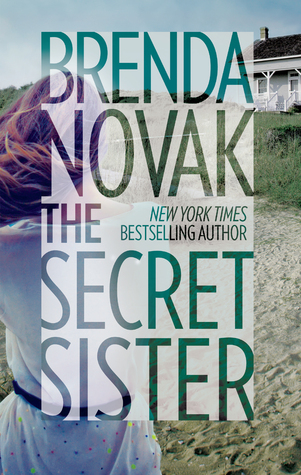 Book Blurb:
Did she once have a sister? Has her mother lied all these years? Why?
After a painful divorce, Maisey Lazarow returns to Fairham, the small island off the South Carolina coast where she grew up. She goes there to heal—and to help her brother, Keith, a deeply troubled man who's asked her to come home. But she refuses to stay in the family house. The last person she wants to see is the wealthy, controlling mother she escaped years ago.
Instead, she finds herself living next door to someone else she'd prefer to avoid—Rafe Romero, the wild, reckless boy to whom she lost her virginity at sixteen. He's back on the island, and to her surprise, he's raising a young daughter alone. Maisey's still attracted to him, but her heart's too broken to risk…
Then something even more disturbing happens. She discovers a box of photographs that evoke distant memories of a little girl, a child Keith remembers, too. Maisey believes the girl must've been their sister, but their mother claims there was no sister.
Maisey's convinced that child existed. So where is she now?
Filled with intriguing family dynamics, relationships, heartbreak and mystery, Brenda Novak took me on quite the journey in The Secret Sister.
Told primarily in Maisey's point of view, Brenda brought Maisey to life with great description, feeling, and the uncertainties for the future Maisey is facing. Maisey has a lot going on in her life, a lot of unresolved issues, and as the story progresses, more hope for her future than she dared dream of. The old photographs that Rafe finds and gives to Maisey and the mystery surrounding them suddenly threatens it all. Because no one really knows what happened. And no one really wants to talk about it.
As Maisey embarks on a journey of discovery, her relationship with Rafe and his daughter is also blooming. Both are difficult roads to travel, and the outcome to at least one of them will be completely unexpected and shocking.
I felt like Maisey was a realistic character with believable emotions and struggles. She is a strong woman, she's been through the unimaginable. I liked watching her character grow and find her inner strength in The Secret Sister. The dynamics of Maisey's family were both intriguing and a bit unsettling at times, and I felt that Brenda wrote this very well, giving us a glimpse inside the rich walls of Maisey's childhood. Maisey's relationship with Rafe and his daughter is an important part of the plot, and I liked how Brenda wove in not only this relationship, but the sudden appearance of Maisey's ex and how she dealt with it.
As uncertain as the secrets of the past were, I was glad that Maisey didn't give up and pursued the answers. Brenda wrote the mysterious plot of The Secret Sister very well, so that even I wasn't sure how it would end up, and she totally shocked me!! I love it when this happens!
I felt good and a little teary in the best way at the end of The Secret Sister. I'd recommend The Secret Sister to any woman's fiction reader who enjoys the addition of romance and mystery woven into a very well rounded plot.