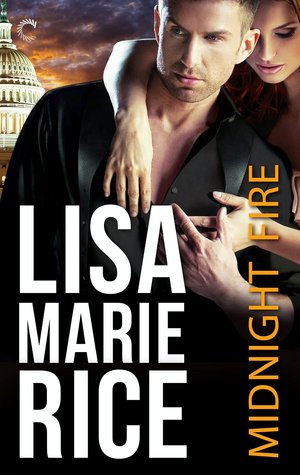 Book Blurb:
Jack Delvaux is alive
Summer Redding thought the blindingly handsome jock who'd loved and left her years ago had died in the Washington Massacre. She grieved for her lost golden boy as the rest of the country mourned their dead—until she comes home to find a very alive Jack Delvaux waiting for her with a devastating secret that turns her life upside down.
No longer the carefree man he was in his youth, this Jack is dark, hard and dangerous; a fifteen-year veteran of the CIA hungry for answers…and hungry for her. The rich, good-looking charmer who broke her heart once before would have been easy to resist, but this man, this powerful man? Summer needs him, and he knows it.
When Jack's mission uncovers evidence of government involvement in the Massacre—and plans for another attack—he's primed for revenge. But he has more than vengeance to live for now, and when Summer's life is threatened, it's nearly Jack's undoing. Someone taking shots at his woman? That's a dead man walking.
My Review:
In Midnight Fire by Lisa Marie Rice, I was quickly submersed into a world of intrigue, political corruption, and an unexpected second chance.
This series is superb, and Midnight Fire is no exception. Midnight Fire easily picks up a plot thread from the conclusion of Midnight Secrets, and takes us into Jacks' world. Jack is supposed to be dead, but when Summer recognizes him and finds out his story, she is drawn into an evil side of the world right along with him. Summer and Jack have an old history together, but it's one Summer has never forgotten. It took her a long time to get over Jack, and she is determined not to be drawn to him again. Soon they are racing against time together to stop a plot that will destroy everything they know... And as this is happening, Summer is seeing the man Jack is now, not the young man he was all those years ago. Things start to heat up quickly when not only do they recognize the feelings they both have, but suddenly they both find themselves in imminent danger. Jack will do whatever he can to not only stop the terror, but to protect Summer. Will they be able to? Will they get that second chance?
Jack and Summer are a powerful hero and heroine, and they make Midnight Fire an exciting read. Summer and Jack have a past together, and they are brought together again in Midnight Fire. I liked the maturity of both of them and how they dealt with things, from their relationship to the events taking place in Midnight Fire. They are a realistic couple, and the big bumps in the road of their relationship are realistic after what they had in the past. I liked seeing Jack today, and reading about the changes in him through Summer's eyes. He is edgy, a bit dark, intense, and a man on a mission! Summer is just as determined as Jack to do right, and the adventure the two of them are on is heart stopping. I felt like Summer and Jack could be a good couple, they seemed to balance each other well - the chemistry and feelings are definitely there!
I liked the dual POV's that Lisa Marie writes with in Midnight Fire, this gives a well rounded perspective of what is happening through out Midnight Fire. Midnight Fire is very suspenseful. I didn't have a clue about the enormity of the plot or what could potentially happen right away, and this created a fantastic build up, amping up the anticipation of what's to come. It is the type of plot that you don't see coming and there is the feeling that something like this could really happening, so the little niggle of fear sure gets the heart pumping! I liked how Lisa Marie created a strong suspenseful plot along side a strong second chance romance. It is a good blend, especially with these characters.
Summer and Jack are definitely the main characters in this book. You will see characters occasionally from other books in the Men of Midnight series, and I would recommend reading at least Midnight Secrets (#3) prior to Midnight Fire since we meet Jack's sister and see some of Jack in Midnight Fire.
Very well paced with a captivating plot, I'd recommend Midnight Fire to any romantic suspense reader.
4/5 stars
Purchase from
Amazon.com