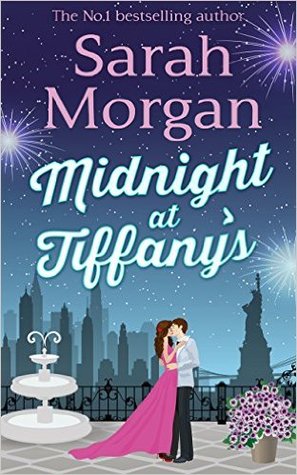 Book Blurb:
Matilda is a New York waitress by day, but an aspiring author by night – and she loves to write about kickass heroines!
So when she meets gorgeous millionaire Chase Adams, she decides to channel them and act on their sizzling attraction! One magical night later, she's living the dream, but will a trip to Tiffany's make it a reality?
Midnight at Tiffany's by Sarah Morgan is a great start to a new series!
I loved how Matilda and Chase met - it was as entertaining as it was hot! Matilda is a hilarious, heart warming heroine who is easy to relate to. She's following her dreams in her own way...and after a night with Chase is convinced he can be no more than someone to dream about in the future. Chase sees things differently though, and is just as enchanted with Matilda as she is with him. They both felt the immediate connection, both physically and emotionally, and he is convinced they can have a future together. Matilda isn't as sure, but Chase won't give up easily.
Midnight at Tiffany's is a fun, fast paced romance in a great setting. With a touch of fairy tale, I really enjoyed this novella and look forward to the rest of the series.
I'd recommend Midnight at Tiffany's to any romance reader looking for a well written, fast paced escape!