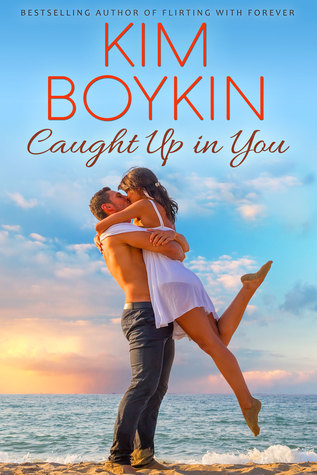 After attending her baby sister's destination wedding, Shelby Worthington decides she's ready to do some husband hunting of her own. The only problem? She's still insanely attracted to Declan Enright, her high school and college crush. He's now a wildly successful painter who's temporarily back in Magnolia Bay, but Declan should be Shelby's last choice for possible husband material. He didn't earn the reputation of runaway groom for nothing…

Declan has worked hard to make his mark on the New York art scene and has succeeded at everything he's ever done…except love. But Declan has come back to the Bay to change that and care for his dying father, even if he's still never forgiven Declan for leaving the family business. Shelby is determined to steer clear, but while her lips keep saying no, her heart is pounding out yes each time she and Declan are together. While she can't deny her attraction, Shelby's convinced that Declan's track record means he will break her heart. Or has Declan changed for good, and made love worth the risk?
My Review:
Caught Up In You is an engaging, fast paced read in a great setting. I love the small town and the ocean. Kim's descriptions made me feel like I was part of this place.
Shelby's home is Magnolia Bay. She is happy with her life and has no plans for forever with anyone. There is one man she's never really gotten over though...
Declan is back in Magnolia Bay temporarily because his father is not well. Declan can't settle, and has never been fully committed to anyone. He's known Shelby for years, even if they had lost touch, and there is a definite chemical attraction between them when they meet up again. They both want very different things, but spending time together brings them closer than either of them imagined. Shelby just might be the woman Declan will commit to, but will Shelby take the chance?
I liked both of these characters, but found Shelby more difficult to know and understand. Declan found his way into my heart, especially after all he's been through with his father. He still loves him, has uprooted his life for him, and wants to be there for him. This is not an easy journey and I really liked how Kim made the family dynamics such an important part of the main plot, the relationship between Declan and Shelby. Kim brought her characters to life with their rocky journey and made them believable. I liked the dual POV and that Shelby and Declan have a distant history - it made their quick romance one I could believe happened.
I liked the secondary characters, they added a lot of dimension to Caught Up In You. Especially Declan's Dad and Shelby's sister Chelsea. I do hope to hear more of Chelsea's story in the future!
Learning to trust, following your heart, and opening up to second chances is a strong theme in Caught Up In You. Well paced and easy to read, I'd recommend Caught Up In You to any romance reader!
4/5 stars