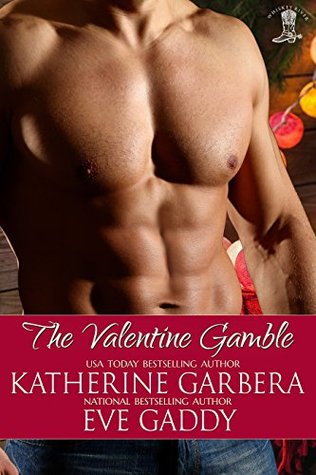 Book Blurb:
Johnny Gamble isn't afraid of anything. Except Fiona Lannigan's effect on him. It's not just that she sees through his love 'em and leave 'em ways, she's also his partner in Whiskey River's most prestigious law firm. He believes she deserves better than him until they "matched" at the annual Valentine's Day dance and the night turns into one of the most romantic of his life. Convincing him that he's found a woman he doesn't want to leave.
Fiona is all for a good time with Johnny. There have been sparks between them from the beginning, but more than one night between the sheets isn't in the cards. Or so she thinks, until Johnny turns on the romance.
Can Johnny convince Fiona that this is one Valentine's Gamble worth taking?
My Review:
I loved being back in Whiskey River in Valentine's Gamble! There are familiar characters from previous books in this series, but the spotlight is on Johnny and Fiona. They both have their reasons for not getting involved with anyone, but they are also both drawn to each other. Working together makes a personal relationship impossible...or does it?
I liked getting to know Johnny and Fiona as they got to know each other on a more personal level. The rapid progress of their relationship is written in a believable way, and it was a fun adventure to be on as Johnny could no longer deny his feelings - if only Fiona's didn't scare her so much. I liked the romance and heat in Valentine's Gamble, and the uncertainty of what the future might hold.
Valentine's Gamble is a perfect read for Valentine's Day. Well paced, easy to read, and heart felt, I'd recommend Valentine's Gamble to any romance reader.
4/5 stars
Purchase from Amazon.com