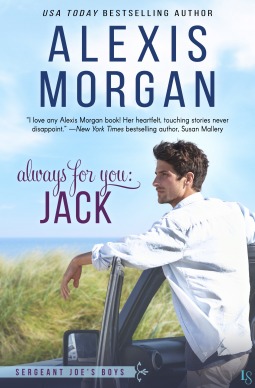 Book Blurb:
No one understands family loyalty like Jack McShane. He'd do anything to honor his foster father's last wishes, even if it means putting his own plans on hold to manage Joe's construction business. An ex–Special Forces operative, Jack thrives on the thrill of globe-hopping rescues. But now he's needed closer to home. His foster mother has her hands full with a troubled teen, and when Jack meets the hired tutor, he discovers a woman who stirs his protective instincts—and his deepest desires.
Caitlyn Curtis knows that good looks can hide a hot temper. After an abusive marriage crushed her dreams of a happy ending, she swore off men—until one intoxicating dance in Jack's strong arms breaks down every emotional barrier. Tough but tender, he leaves Caitlyn yearning for more of his gentle seduction. Despite the violence he's seen, Jack is a good man. And even though passion can be dangerous, the promise of Jack's kiss tempts her to believe that love is a risk worth taking.
My Review:
The beginning of Always for You by Alexis Morgan drew me in right away with an immediate mix of sad yet hopeful emotions. I loved how we are first introduced to Jack's mother first, and from there to her three sons. The instant sense of connection and family between these people was heart warming, and from the start the characters felt real. I could feel the caring they had for one another.
Always for You is mainly Jack's story, and I really, really like Jack. With his foster mother and father's love, he overcame a horrible childhood and is an honorable, loyal, good man. He thinks of others and puts others need above his own. He's protective and strong, yet he harbors some self doubts that he'll need to put to rest if he wants any kind of future with the woman he finds himself unexpectedly immensely attracted to. Caitlyn is happy with her life, and she too has overcome a lot. She's not looking for a relationship or even love, but Jack stirs something inside of her. I liked how their relationship developed, and the pace of it felt right. I could sense the connection between them, and hoped that both of them would take a risk on each other.
I liked how Alexis Morgan wove the backgrounds of both Jack and Caitlyn into the plot so that I felt that I got to know them both well.
A foster child - Ricky - that Jack and his mother take in is a strong character in Always for You also, and he is a young man who pulled at my heart as well as Jack's! I liked how this added a touch of suspense to the plot as well as showed further the big hearts that Jack and his family have. Told in a few different POV's, this adds a lot of dimension to the plot.
I liked getting to know the basics of Jack's other foster brother's also. Their role in the plot is smaller but just as significant.
Always for You has characters that will stay with you long after you put the book down, and I can't wait for the next book to find out more about this dynamic family!
Well paced, smoothly written and heart filling, I'd recommend Always for You to any romance reader.
5/5 stars!!